IT WAS NOT MY INTENTION TO WIN A BUNCH OF AWARDS. HOWEVER, I WOULD LIKE TO THANK THESE FINE INTERNET FOLKS WHO THOUGHT MY PAGE WORTHY OF THEIR FINE AWARD. THANK YOU
Had anyone told me my page would win awards.
I would have said "Mission Impossible"
>
This is not an award I won. It is one I EARNED!
This one is special to me. Thanks Andy for EVERYTHING.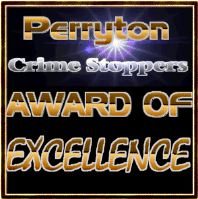 Try for my Kool Kop Award it's easy.
---
SHOOT YOUR WAY TO MY OTHER AWARD PAGES.
All Award Pages contain 10 or less images for easy loading.
LEO AWARDS Page B.
Christian Awards.
Page 2
Page 3.
Page 4.
Page 5.
Page 6.
Page 7.
---
---
Click on The Smiley To Return To MY Main Home Page
---

This page has been visited
times.